Our Clients

You are here: Clients
We are passionate about working in partnership with our clients to deliver on their ambitions and help them grow. This is at the core of every project we run and we are very proud of our achievements and the lasting relationships we have built. Take a look to see what we have been up to over the last eighteen months...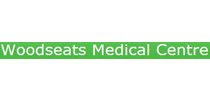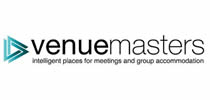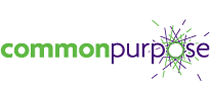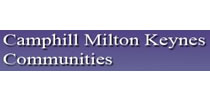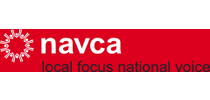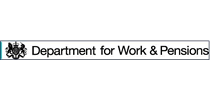 What we did
Total HR completed a full renewal of ELG's contracts, including the company handbook, ensuring all were legally compliant – a crucial step in establishing an appropriate culture for ELG.
Further to this Total HR also supported ELG on a range of people management issues from disciplinaries, sickness and absence and health and safety; providing thorough guidance and advice to support ELG's exact business needs.
Additionally, we also worked alongside ELG to develop a number of training sessions for their emerging HR Manager to up-skill HR knowledge and to also develop self-confidence.
The Results
"Total HR have been a valued support in developing our HR function and people processes. They have provided comprehensive training and supported us in our people issues from sickness and absence to contracts and policy review. Total HR have brought a wealth of knowledge and expertise to our people management and we fully endorse them."
Sue Perks, HR Manager, ELG Haniel Manufacturing

The Brief
Without a dedicated in-house HR function, PCT required advice and support to assist with an impending factory closure.
What we did
Total HR conducted an organisational-wide review, of which a financial and risk analysis highlighted substantial threat associated with restructuring and closure on product supply. The review indicated what the preferable course of action would be for PCT to downsize.
The Results
The downsizing project was completed successfully without interruption to business and within budget. The factory once at risk has since become PCT's more profitable factory.
PCT continues to outsource all of its HR activities to Total HR. This support has included:
Provision of legislation amendments
Employee-related advice
Review and revision of the PCT employee handbook
As a result of a growing culture of absenteeism, Total HR also successfully implemented the Bradford Factor in order to efficiently monitor and reduce sickness related absences at PCT. Total HR assisted in the adoption of the process and facilitated the identification of employees requiring occupational health referrals.
"Working with Total HR has ensured that our people management processes are working for our business. Total HR work with you in order to understand the culture of our business, our vision and aims and helps us to implement sustainable and meaningful solutions."
Judith McCoy, PCT Automotive

Brief
PSB approached Total HR to facilitate a series of performance appraisals to help support the practice in developing its staff and to also identify the key organisational challenges which could impact them in the future.
What we did
Total HR developed a brand new appraisal system which included the appraisal form and manager and employee guidelines to ensure the appraisal process complemented PSB's vision, culture and values. Total HR ensured that the appraisal system underpinned the key elements of the Investors in People (IIP) framework.
The Results
The new performance management system was successfully adopted. It has delivered vital feedback on the overall management and performance of the practice as a whole and has also offered valuable insight into staff skills gaps.
The development of an action plan has enabled the business to progress and build a sound commercial strategy for the future.

What we did
Total HR supported SIMT to oversee complex redundancy consultations. Total HR worked closely with the Chief Executive to provide support during meetings, guidance and advice on all redundancy plan queries and also compiled all necessary reports and documentation required throughout the process.
The Results
"Total HR provided vital support and an excellent service to the Trust at a very difficult time. The Trust were facing major funding cuts, just as so many other organisations were and are, who rely on significant financial support from public sector sources. The major cost for the Trust lay in its staff and so sadly the impact had to be directed mainly in that area of operation.
Total HR provided advice and support during the planning phase of the restructuring and then ensured that the process of redundancy was managed with care and as sensitivity as possible in the circumstances. Those who left did so in an agreed manner and thus ensured the Trust's continued existence. I found Total HR both sympathetic and empathetic as I had to undertake tasks that I had never done before and deeply regretted having to do. In the end, the Trust has emerged as a stronger and more sustainable business as it enters a period where the financial constraints on providers of public sector funding will continue for the foreseeable future."
SIMT - John Hamshere, Chief Executive
Following this project, Total HR now provides Your HR Guru retainer support to SIMT.

Cape UK is a not-for-profit organisation, spanning the education and arts sector. Cape is committed to improving the lives of children and young people – preparing them to face the future with creativity and self-belief. They work with schools, youth and community organisations, universities and the cultural and creative sector.
What we did
Total HR conducted a series of focus groups to help Cape UK really understand how their teams felt about working in the organisation; what worked well and what could be improved. We then worked with Cape UK to develop and set the next two years of people focussed work; based on the outcomes of the focus groups. Part of this work included:
The implementation of a staff engagement strategy – to re-energise staff over the next 12 months.
Support with a number of specific capability issues which were having a direct impact on the business.
The facilitation of a number of senior management sessions to support them with the realignment of the business (in relation to a new contract won by Cape UK).
The Results
Employees truly valued the opportunity to be part of the focus groups and to share their views. Total HR have supported Cape UK to successfully realign their work and staff wellbeing over the past 12 months and ensure the organisation remains 'fit for purpose'.
We are continuing to work alongside Cape UK to deliver targeted support for the leadership team; enabling them to effectively manage an increasingly complex environment.

Graypen are a tanker agency operating internationally providing global import and export services.
What we did
We have partnered with Graypen on a variety of projects; from conducting an initial organisationwide review through to supporting their senior team in their development of both their business and people strategies. Most recently we have assisted Graypen in designing and delivering a three year people improvement plan to drive continuous improvement and business profitability. Elements of the plan include; managing TUPE activity, recruitment, reorganisation, contract and handbook review and also disciplinaries and grievances.
The Results
On completion of the TUPE project...
"Thank you very much for your personal and professional handling of this TUPE situation, whilst this isn't an enjoyable process to go through, you have certainly helped tremendously by holding our hand throughout. I am extremely happy and pleased that we elected to contract our requirements to Total HR."
Operations Director, Graypen

Dialogue is a global organisation specialising in delivering mobile messaging and mobile billing solutions for businesses.
What we did
After receiving a recommendation from a local law firm (based on our professionalism and delivery capability), Dialogue approached us after they recognised the need to secure support from HR advisors who could deliver practical, commercial solutions to people issues.
Working with the Chief Executive and FD, Total HR delivered an outsourced HR service to Dialogue across the UK, South Africa, Singapore and Australia.
As part of this service, we have supported Dialogue with a range of projects, including recruitment, re-structure (including redundancy management), managing difficult people issues, supporting the transactional and operational HR management to enable the organisation to maintain ISO accreditation and improve business efficiency.
The Results
We are now entering our third year of support to Dialogue. Most recently we have been asked to support the new CEO in delivering a safe, efficient HR service, as well as bringing increased focus to the strategic management of people to drive improved profitability, customer service, product development and global reach.

Brief
The Deputy Chief Fire Officer at GMFRS had identified two critical areas of improvement required within the organisation: performance management and absence management.
What we did
To support absence and performance management revised policy implementation, the GMFRS OD team and Total HR developed a creative approach to up-skilling all managers in the behaviours and skills required to deliver really effective absence and performance management.
This involved the design of six, two hour 'Skills Builders' sessions. The sessions were launched at the annual conference, attended by the Services' top 100 managers. Each manager attended 'Skills Builder' taster sessions in order to experience them for themselves so they could then share with their direct reports.
Managers were invited to build their own personalised programmes by selecting bite-sized skills sessions that would address their specific development needs. The bite-sized skills sessions included performance management, absence, data gathering, giving feedback, difficult conversations and setting targets.
The Results
We are now working with GMFRS to extend the 'Skills Builder' offering to deliver formal sessions on performance management skills for specific teams, utilising the 'Skills Builders' and embedding the knowledge further within the HR Team.

Brief
As an effect of the economic down turn, the Law Society for England and Wales had undertaken a significant organisational restructure and were challenged with doing more with rapidly depleting resources. Consequently, the society required support around empowering managers to exercise and develop their management capability and to also drive revolutionary cultural change.
What we did
Total HR were appointed to develop a range of bespoke training programmes for the Law Society, for 400 managers across 3 nationwide sites.
The programmes needed to offer more than a training course; they needed to be the catalyst for wider cultural change. It was also imperative that the programmes were designed to highlight the Law Society's commitment to its people and therefore the message was embedded into all aspects of the programmes; from programme communications through to employee evaluation mechanisms used at the end of the programme.
Additional aims of the programmes included...
To develop the confidence and competence of managers so that they felt empowered to take ownership of their people management issues
To form a two-way partnership with the Law Society - built on trust, honesty and adding real value to the organisation (i.e. aiding efficient knowledge transfer)
To inspire and engage participants through the design and delivery of interactive and vibrant programmes
To develop and promote behaviours and attitudes that would enable a culture of common purpose and challenge
To encourage all stakeholders to feedback on their experiences of the training programmes and to also ensure continuous evaluation and improvement in our work and the Law Society's learning experience
The Results
"Working with Total HR has been an extremely positive experience and has had an important impact upon the management culture in the Law Society. The People Management Skills Programme was a well-received training programme, which was recognised by the Senior Management Team and the Human Resources and Development team at the SRA and the Law Society.
The training modules that they developed were tailored to the objectives of the organisation and contained vibrant and interactive learning exercises that engaged all of our members. The feedback from Managers has been extremely encouraging, and has strengthened their confidence and knowledge."
Claire Wright, Head of Employee Relations, The Law Society

What we did
We provided specialist, legal-based training to the HR team at CFRS - based on managing mergers and acquisitions to support them in preparation for a potential merger with another fire service.
The training was specifically designed to explore all aspects of the potential future merger, to provide the team a head start on the possible changes. The programme was practically focussed and drew upon real life case studies.
The Results
'Ruth was very knowledgeable and shared some excellent and relevant examples'.
'It was a good, lively session with lots of input.'

Brief
Oldham Council provides a wide range of services for the people of the Borough and manages an annual budget totalling approximately £195 million; 60% of which is accounted to staffing costs.
The authority faced a £17 million deficit and subsequently Oldham needed to make £40 million worth of cuts. Oldham Council reduced the staffing at all levels across the authority, with over 850 job cuts.
In addition, the pay freeze across the entire public sector for both 2011-12 and 2012-13 presented numerous challenges for the Council resulting in Oldham reducing the number of executive directors from six to four. Over 5,000 job posts were evaluated, alongside numerous trade union negotiations.
What we did
Total HR provided project management support to Oldham City Council's reward team. The whole process was co-ordinated through adopting Prince2 methodology and by utilising Microsoft Project.
Oldham City Council and Total HR developed a new reward programme to ensure that all staff affected by the process had as positive an experience as possible; that included those directly affected (staff who fell within the scope of the project and whose reward package may or may not change) and those indirectly affected (staff out of scope of the project but who managed and/or worked with people who were in scope).
The project focussed on 3 main areas...
Employee experience
Total HR supported employees affected by the changes, ensuring the transition was as smooth as possible while maintaining high-levels of employee engagement and satisfaction - and to also maintain levels of service delivery.
This involved...
Understanding mindset and attitudes to the planned changes to identify potential areas of dissatisfaction
A plan of action to help remedy areas of dissatisfaction
The deployment of 'Change Agents' groups within the affected areas to:

Deliver and reinforce information about the project
Gather views and opinions from team members on how they are feeling about the changes
Feedback outcomes to the project team
Challenge the thinking of the project team

Ensuring the project team remained focused on the employee experience
Supporting the project team in the delivery of support mechanisms
Team leader/manager training and support
We provided timely support to team leaders and managers involved in the consultation process.
This involved...
Identifying the team leaders and managers to deliver the message
The design of appropriate training and support materials
Working with internal resource to ensure effective delivery of the training
Advising and supporting team leaders and managers via telephone and email help lines
Communications
We also ensured that clear, relevant and timely information was delivered to employees regarding the changes and the progress made so far.
This involved...
Working alongside the Corporate Communications team to implement and support the communications strategy, for instance...

Supporting the communication production process – ensuring relevancy and an appropriate choice of style
Implementing reviews and 'pulse' checks to gauge understanding and satisfaction
Developing and maintaining the intranet site
Liaising with PR and communications agencies to ensure consistency of message
The Result
The programme has proved extremely successful and as a result the Council now benefits from...
Sustained financial benefit
A strong rapport with trade unions
An effective organisation model
Increased stakeholder engagement
In addition to this, the overall project has provided, for the first time, a comprehensive picture of how the organisation is currently operating – providing staff with insight into the 'bigger picture' of the Council.

What we did
Total HR developed two restructuring programmes for St. Luke's Hospice in order to streamline their clinical and non-clinical services.
In conjunction with this we also designed and delivered an outplacement programme. A major component of this programme ensured that employees at risk of redundancy were offered independent career coaching and interviewing skills.
Additionally, Total HR represented on the appeal panel for the Hospice.
The Results
The restructuring programmes successfully streamlined both clinical and non clinical services for the Hospice. As a result, the Hospice now provides an efficient, joined-up service to Sheffield's local community.
The outplacement programme has ensured the management team are now fully equipped with a variety of people management tools and techniques to enable them to manage effectively and with confidence.
Total HR continue to work alongside the HR team at St. Luke's Hospice to provide an array of support services. We are currently working with the Hospice to devise a recruitment and selection workshop.

The Brief
Formed in April 2008, as a key recommendation in Lord Leitch's 2006 review of skills, UKCES is a non-departmental governing body responsible for advising employers, individuals and government how improved employment and skills systems can assist the UK in becoming a world-class leader in productivity.
The Commission is jointly sponsored by seven public bodies including the Prime Minister's Office, Devolved Administrations, DWP and DIUS.
UKCES required an interim HR Director, both pre and post inception. The role involved organisation design, development of a project plan to meet stakeholder requirements (before the specific identification of job roles and skills required for the new organisation), design of a new recruitment process and support with the transition from legacy bodies- together with the safe closure of legacy organisations.
What we did
Total HR's Ruth Bourne was recruited by DWP and DIUS as Interim HR Director, to head the organisation change programme, managing the transition from SSDA/NEP to UKCES.
Total HR led the gap-analysis of the inherited legacy body's policies, procedures and HR infrastructure (including people management capability and HR team delivery). A challenging people strategy and action plan was developed to ensure UKCES grew into a good practice, people management organisation. This strategy also crucially assisted in embedding the newly-emerged vision, mission and values across the organisation; all of which were supported without challenge by the SLT and management committee.
The Results
The impact of Total HR's support throughout the change programme is widely acknowledged across the Commission and as a result, Total HR delivers ongoing strategic HR support to UKCES.

What we did
Following a strategic business review, Total HR developed and led a major restructuring operation across all operational delivery areas. This was co-ordinated through a TUPE in-sourcing activity which involved employees transferring in from approximately 50 organisations. Simultaneously to this, a review of the transferee organisation's structure revealed that redundancies within both legacy and receiving bodies were to be affected.
UFI Learn Direct also needed to realign people resource to increase the focus on delivery, responsiveness and flexibility to ensure sufficient capabilities were in place to accommodate a changing business model.
Total HR developed a change programme to incorporate both organisational and employee needs. This focussed on...
Values – to ensure alignment and engagement with the business strategy
Competence development – an efficient framework for development, recruitment activity and performance monitoring
Reward – a suitable approach acknowledging market competitiveness, internal equity and a fair rate-for-job. The reward approach also met the requirements of a government-funded organisation and reduced any risk of equal value claims
Talent management – to maximise internal resource and to assure the recruitment and retention of talent is sought from a competitive market
Communications strategy - to support the change, which focused on both internal and external stakeholders
The Results
As a direct result of this programme, UFI Learn Direct witnessed no successful tribunal activity and also saw a reduction of over £1million in operating costs.
Additionally, in specific recognition of this project's achievements, Total HR were asked to present at the Northern Ireland Public Sector Change Conference to share their experiences on managing and sustaining efffective organisational change.

The Brief
The Trust required support in managing the Agenda for Change and Improving Working Lives projects. Both were classed as 'failing' by the Strategic Health Authority; continued failure would have led to a loss of public confidence in the Trust and therefore heighten the potential of failure in achieving Foundation status.
What we did
Total HR initiated a review, taking into account the current status of the projects, associated project risks as well as stakeholder expectations of the projects. This review provided a sound basis on which to base recommendations to enhance project performance.
Much of the success of the two projects depended on the engagement and commitment of staff across the whole organisation. Therefore, Total HR ensured confidence in the projects was enhanced via the implementation of a comprehensive communications strategy to promote trust and transparency across processes, with both internal and external stakeholders (e.g. staff, linked Paediatric Trusts, STHA, and local NHS Foundation Trusts).
Total HR worked with the Trust to develop a longer term HR strategy, incorporating outputs of the Agenda for Change and Improving Working Lives projects.
The Results
On completion, the Trust successfully achieved both the NHS People Practice standard (Improving Working Lives) and the highly coveted Investors in People award.
The award of IIP status in particular, resulted in requests for Total HR to assist numerous other organisations' (such as UKCES and PCT) efforts to achieve IIP.

Brief
Findus selected Total HR to project manage the establishment of a new group office in London; bringing together employees from both Grimsby and Scandinavia to one location.
Findus wanted to ensure that the relocation offered easy access for group companies and was as smooth a transition as possible, minimising disruption to existing group staff.
What we did
Total HR worked alongside Findus and a property company to develop the specification for the new London office, before handing it over to the in-house procurement team.
We then worked with the HR team to manage the potential employee impact of the proposed relocation. In response to this, a relocation support package was developed to ensure a thorough and supportive redundancy process was in place and that key staff were retained.

Compass Point Business Services (CPBS) are a shared service organisation supporting two local authorities 100 miles apart, servicing residents in two communities. Total HR were asked to assist with a TUPE transfer and provide strategic business support for a merger that had been identified at risk of failing two weeks before completion.
What we did
Having worked with Total HR previously, CPBS recognised we had the skills and ability to turn the project around in a challenging situation and with limited time. We completed an initial risk assessment, drawing up a plan of mitigation – at the same time as delivering on the urgent priorities. We then co-managed the project, alongside the in-house HR teams, successfully transferring across over 300 staff from the two local authorities into the shared service company without any litigation and with no impairment on standards of quality and service.
In addition, Total HR managed a follow-up redundancy programme immediately upon transfer and secured the exit of over 100 staff. We helped match staff to roles to ensure operational stability and recruited new senior leaders to deliver the business, including the Managing Director, Finance Director and Operations Director.
In partnership with the in-house HR teams, Total HR also developed a three year people improvement plan. This included leadership and development, stabilising the HR department and improving the capability and capacity of line managers.
The Result
Total HR ensured CPBS achieved no adverse effects on service delivery throughout the entire period. CPBS were required to make £2.3m in savings and with our help they over-achieved securing £2.5m savings.